Belinda Alecock- Bsc - Hons - MCSP - SRP
Belinda Alecock is a chartered Physiotherapist and is registered with all major insurance companies. Belinda has worked in a variety of different Physiotherapy areas, completing her core skills in an outer London hospital in the 1990's. Belinda worked at senior level for over 2 years treating musculoskeletal conditions referred from A&E, GP's and Consultants and training student and junior staff members. Belinda has also worked in St Anthony's private hospital in South London treating post surgical patients and insurance patients. In 2003 Belinda set up the first branch of Physio-fix in Twickenham and in 2005 set up further Physio-fix clinics in Wadebridge and Launceston.

Belinda was head Physiotherapist for a top London swimming club for over 2 years setting up a screening system and land training for the national and county. Belinda has also worked alongside other highly skilled Physiotherapists with the Great British swimming team preparing them before there competition at the commonwealth games. Belinda is a consultant Physiotherapist for UK athletics and has worked with national and international level track and field athletes at varying national and international competitions. She has also been involved in working for Sport England at various youth talent camps across the country educating children and young people on injury prevention and core strengthening exercises. This has further lead to workshops for head coaches and parents in injury prevention and exercise.

Belinda is Pilates trained at this is often incorporated into patients exercises programmes and rehabilitation. Belinda is keen to improve every patients quality of life and strives to give everyone that little bit extra! Belinda takes the time to plan personalised progressive strength and conditioning programmes for each patient as if they were an international athlete! Belinda has worked with dancers from Laine's dance school in Surrey treating them and teaching them Pilates based rehabilitation.

Belinda's personal sporting interests lie within swimming and surf lifesaving of which she has competed at National and International levels and represented Great Britain. More recently she has taken up Triathlon and Capoeira a Brazilian martial art.

Belinda strives to achieve excellence in her approach to treating patients and looks to address the underlying causative factors and not just the presenting symptoms. The results being a 'enlightened return to normal' and advice on how to remain fit and healthy coupled with an individual exercise programme to further achieve one's individual potential.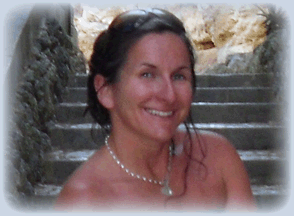 PhysioFix | Director - Physiotherapist